Who doesn't love Titanium
I was hit by an SUV on March 24, 2018, towards the end of a 6.5 hour training ride with a friend. The crash resulted in several injuries including a badly broken left hip. I was operated on several hours later and put back together admirably by a great surgeon with some impressive titanium bolts, rod & screws! (Thank God for modern western medicine, I say.) The surgeons told me that I was to be 50% weight bearing on the injured leg immediately, so the very next morning they turned up at my hospital bed with a walking frame and insisted I get up. Quite amazing really, and so rehab started within 24 hours of the accident.
Getting back on the bike
Walking was one thing, but what about riding?
At the time of the crash I weighed around 75kg (165lbs) and was in pretty good shape. Over the next 8 weeks, the detraining was massive. With the blessing of both my surgeon and physio I started trying to turn my legs over on the indoor trainer 8 weeks after the crash. After such a serious injury I started training at 150-160W. A week or two later I manually reset my Fitness Signature in Xert to a Threshold Power (TP) of 230W, which was around 60W lower than prior to the accident.
It was around this time I decided to get serious about Xert and, not being much of a tech head and without much experience in how to train properly with power, I engaged Richard Wharton as a coach – I had seen his regular contributions in the Xert Users forum on Facebook. I felt I needed to learn how to understand the Xert analytics and how best to train & recover using power data to get the best out of myself.
After setting some goals that included getting my Lower Threshold Power (LTP) and TP to 250W and 310W, a High Intensity Energy (HIE) of 25-30kJ, and weight under 75kg to be in fighting shape for some masters racing in September & October, it was time to get to work.
Seeing (yellow and) red
So how did I use Xert with my coach, Richard?
First, we always kept an eye on the training advisor. Given I was coming back from a traumatic injury, and not just increasing my training load, I was seeing a rapid rate of improvement that even exceeded Xert's predictions at times. We tracked my progress on the progression chart to ensure training goals and power outputs were based on a reliable understanding of my current Form (fresh or tired) and Fitness Signature. Improvements can be so hard won that knowing where you're at is awesome for planning, and understanding, the path ahead.  
Steady progression in Stress, with a significant step-up in High & Peak Stress in early September to prepare for racing.
We also paid close attention to the Fitness Planner (calendar), especially the weekly stats. Being able to accurately understand my weekly Ramp Rate, Polarity Ratio, Training Load, and Focus were powerful ways to see if my weekly & monthly training plan was on track, and to adjust future efforts as needed.  
I also used the Xert apps & datafields on my Garmin head unit including:
MPA & Power

. It's so easy and practical. It can be hard to read an exact number on a small computer screen when my heart's pounding and my eyeballs are threatening to pop out, but knowing I have to push a 30 second effort from 'yellow' to 'red' watts doesn't take a lot of cognitive power!

Fat & Carbohydrate Utilization

and

Focus

, particularly on longer endurance rides like the 'free rides' I did on the weekends, to ensure that I was living up to the intent of the session.

Xert Workout Player

on my Garmin head unit to control my trainer for indoor workouts when the weather was bad. I also used the Xert Remote Player with it for a better view of my live data. But being in Australia, and running it through my Garmin, there was a bit of a lag between the power I was producing and the power I saw on the Remote Player. (FYI, the crew at Xert tells me that running it through my Garmin is slower than running it through the Android & iOS apps.)
The results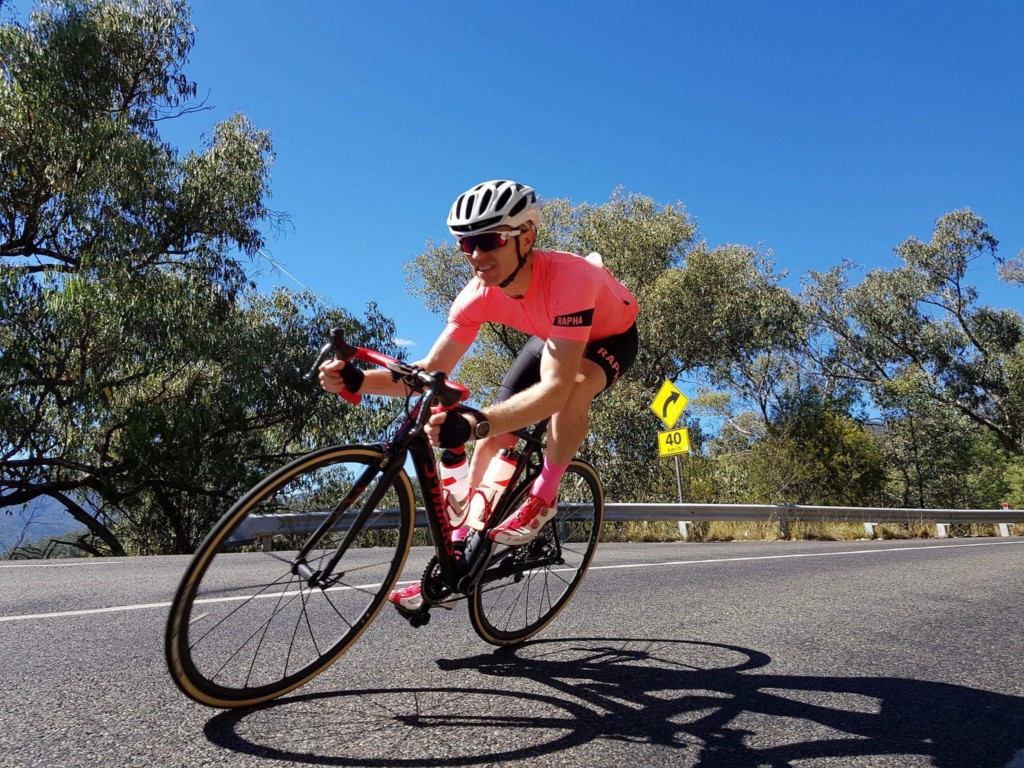 Getting serious about Xert, and adding professional coaching help, were great decisions. After just over 6 months since starting back, my weight reached 72kgs (~3kg less than at the time of the crash). My signature achieved a power-to-weight ratio slightly better than prior to the accident, with an LTP/TP of 230/290W, HIE of 23kJ. The best part is all signs point to me having a lot more potential improvement, so I am even more more motivated to keep pushing!
I had my first post-crash race (a 2.5hrs road race) in September and I was happy with my numbers. I was competitive until the final tough pinch at the last turnaround with 1km to go when I was badly overgeared to follow what turned out to be the winning move. To be in that position though, after what happened earlier this year, was amazing. I raced a short crit with a gun field….
What was next? After a work trip and holiday in Germany & Italy for a couple weeks (yes I took my bike!), I've just gotten married to my wonderful and very patient fiance in mid-November. From late November I'll reset for next year. I'm hoping to get ready with some mates for a killer road race in May with a goal weight of 70kg and another 30W to my current TP and LTP. Ambitious targets, but with the improvement I've seen over the last few months I think they're achievable!
James is a 45 years old Sydney (Australia) athlete who has enjoyed cycling on/off as a sport and fitness activity since he was 16 years old. It's been an on-and-off love affair, with the 'off' periods following periods of over-training. In the last few years he has started training smarter, with accurate data and learning how to use it. He started using Xert mid-last year.
Xploits is a collection of stories from Xerters around the world about their goals, achievements, and how Xert helped them get there…