Group Training Communities are a new way to socialize and train with the Xert platform. By joining one of the group training communities, you'll be able to join & participate in group sessions with other Xert users. By the way, did we mention this new feature is completely FREE? Group training has many benefits, including increased accountability and the ability to complete more challenging workouts.
Joining a Group Training Community
To join a Group Training Community, head to the Sessions Page and select the 'Group Training Community' button in the top right-hand corner. From there, you can select from 6 different training communities. You will find options for training plans that are 4 hours/week or 6 hours/week. Group training plans are available for Sprinters, Attackers, & All-Rounders.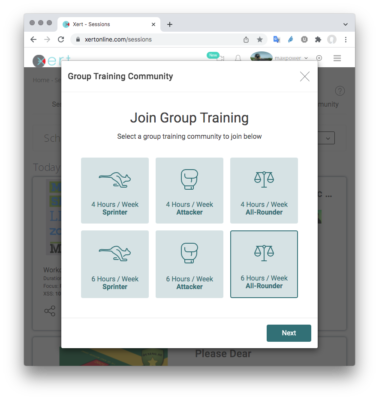 After selecting your Group Training Program, you will see the available workout times for that training plan. Note that each community has slightly different workout times. Select the time slot that works best for you and press the 'Schedule' button to schedule your training plan!
Xert Group Sessions
After you've selected your training plan, you will see the upcoming sessions that are part of your training plan, as well as other Public sessions that you can choose to participate in. You will automatically be joined to all group training sessions at your selected time by the Virtual Coach. If you wish to leave a particular session, click the 'Joined' button on the right-hand side. To join another Public Group Session, click on 'Join Session' option.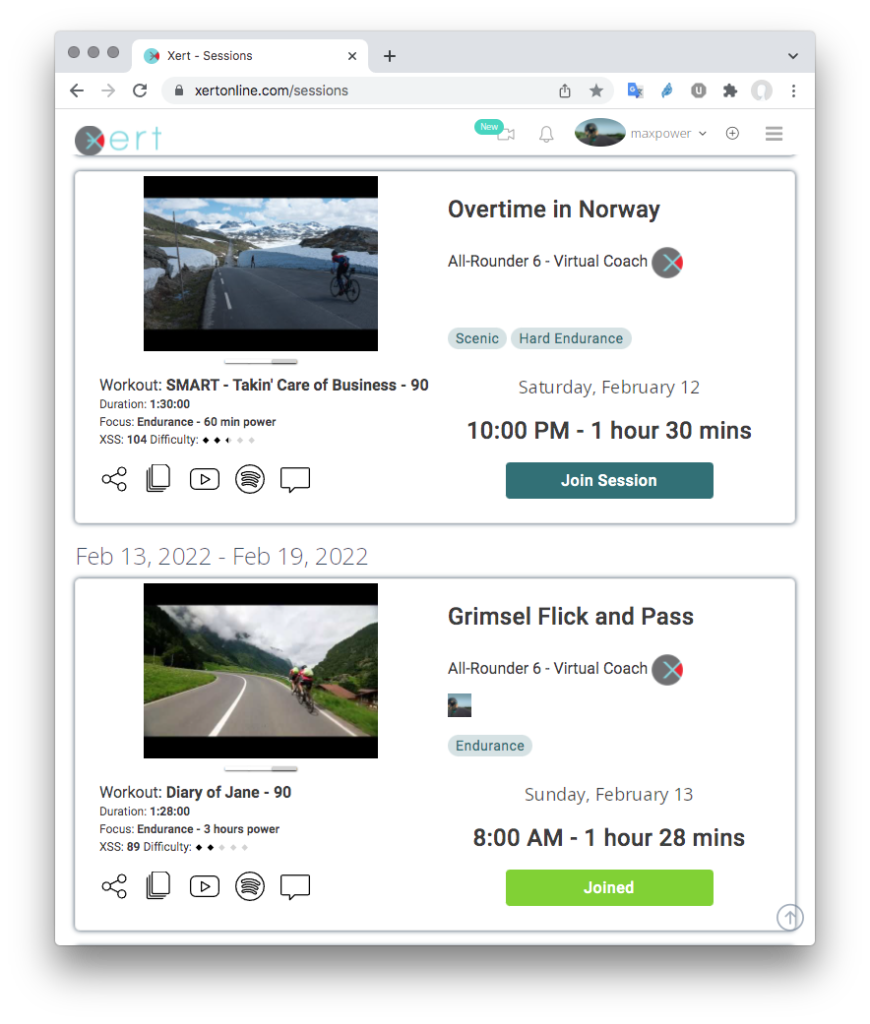 Participating in Group Sessions
Not sure what what equipment you need or what to do when your group session is coming up? Click on the image below to view the Xert Group Session Tutorial with Scott & learn how to set up and participate with your Group Training Community!