Cat 3/4 Rider – Pushing his limits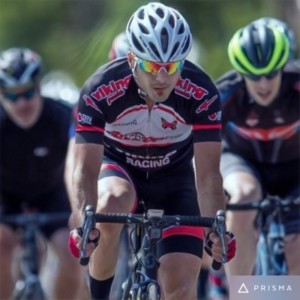 Israel is currently racing cat 4 (Waiting for the approval to upgrade to cat 3 ) and 35+ for Tuckahoe Racing p/b Fuji Bikes.
Israel has been an Xert user for about one year and has received coaching from Richard Wharton at the Dallas Cycling Center.
Bike Set-up
Fuji Bikes
Xert
Garmin 520
Israel's Use of Xert
"I starting using Xert around 1 year ago,  and since then I got a Xert consultation with a coach (Richard Wharton) to better understand how to use Xert and how it can help me to train and race.  Since then, I have applied the suggested changes to my training and during races I now use MPA and TTE on my Garmin.  Xert now helps me dictates the moment to attack or to recover.  I've done two races with this set up, getting solid results – 4 and 5 places.  I'm going to keep Xert as  training and racing platform!"
.
Since using Xert, Israel has seen a steady increase in his Threshold Power.