The latest changes to Xert allow coaches to manage their athlete's training and track their fitness with greater ease and flexibility.
Coaching your athletes with Xert presents a number of unique and valuable features that enable you to enhance the services you provide to your clients. Here we'll describe some of the unique capabilities Xert offers you and your athletes.
Quick and Easy Athlete Administration
First, follow the Quick Start Guide to get your Xert Coaching Community page set up. From there you'll have access to all the main features of the coach community:
Manage the appearance, links and information of your Coach Community.
Invite users to join.
View a Dashboard of all the latest activities performed by your athletes.
Create workouts that are accessible by your athletes.
Login to your athlete's Xert profile and administer their information just as they are able to:

Add workouts to their calendar
Upload/Sync their activities
Adjust their goals
Fix errors
Perform in depth analysis
Purchase/cancel premium subscriptions

Leave comments on completed & planned activities & workouts.
Add other coaches to your coach community.
Assign athletes to coaches.
Watch your athletes train using the Remote Player
Improved Fitness Testing, Tracking and Race Data Analysis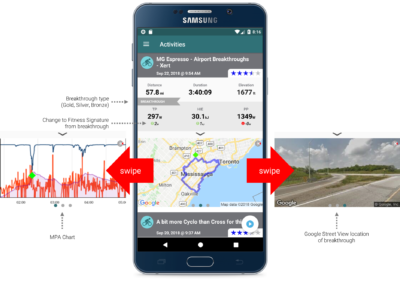 When you use Xert as a coach, your clients will never have to do another FTP test again. Xert captures your athlete's FTP (called Threshold Power in Xert) as well as two other key fitness variables: High Intensity Energy and Peak Power.  In the hands of an experienced coach, Xert can provide you with insights into your athlete's training and race performances to see how well they have performed and how much they are improving. "That which gets measured, gets improved." is something you'll appreciate more with Xert, as the feedback on improvement (or lack thereof) comes sooner and with greater clarity, offering you the ability to adjust their training and provide them with evidence of their improvement. Your athletes will love their fitness breakthroughs and you'll help them earn that positive feedback.
Universal Smart Workouts

Each member of your roster will be able to see and use any workout you design in Xert. Xert's Workout Designer is a powerful tool that helps coaches visualize and plan their workouts for their athletes. Great coaches will learn all the tricks on how to make workouts much more universal, with features like MMP-based intervals and Target MPA-based durations. Using these features will allow you to focus on prescribing workouts rather than designing them over-and-over again. Once properly designed, they can be used for all athletes.
In the Field Workouts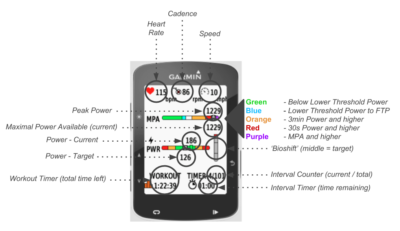 Coached athletes are looking to optimize their results, so training on the trainer as well as outside on the road is common. With Xert's Workout Player, your athletes can do workouts inside or outside, including Xert Smart Workouts which offer the flexibility to handle varying terrain and situations impacting the ability to complete intervals without interruption. By using intervals that target MPA rather than by duration, athletes can effectively do workouts outside to better achieve their workout goals. How many times do you have athletes complete sprint workouts without enough recovery between sprint intervals? Eliminate that problem once and for all.
Improved Training Load Management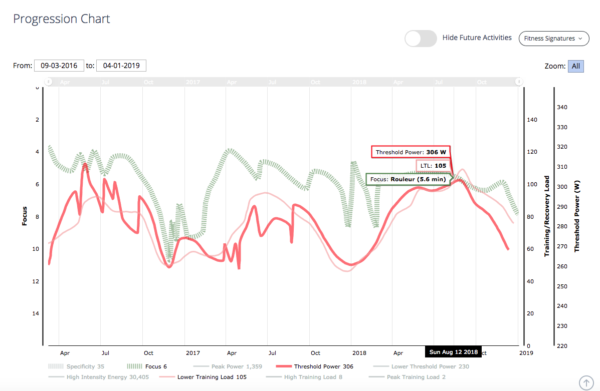 The Xert Strain Score (XSS) provides coaches greater refinement of training load management. Firstly, XSS works well under nearly all conditions – no more "burrito rules" or underestimating recovery demands from short, sharp interval work. And XSS works well for roadies, trackies and MTB'ers alike. Secondly, Xert allows you to see how your athlete's training is adding up, with daily Low, High & Peak Strain, accumulating Low, High & Peak Stress, and the impact of this work on their fitness. Last, you're able to plan and track your athlete's Focus throughout their training to better understand and adjust their plan right up to their goal event or date. Xert can also provide unique insight into the demands of their goal event to help you focus your athlete's training in the most efficient, and precise way possible.
Capture / Manage Freshness

There are numerous methods for capturing freshness and readiness for high intensity training. With Xert, readiness (freshness/tiredness) is determined based on the available information & data, and the athlete can also fine-tune their readiness by providing feedback on whether they are more tired or fresh than predicted. Xert makes the interpretation of this simple – both for you and your athlete – so that you have common terms and concepts to use.
Data Hungry Athletes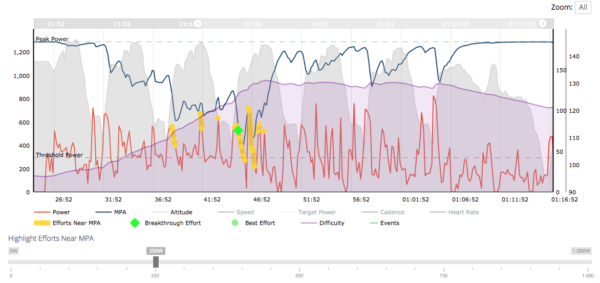 Many coaches have athletes who are fascinated by the data of training with power. Xerters are often those curious athletes interested in their own fitness and how it is impacted by training. Using Xert with these athletes will give them access to information about themselves to satisfy their thirst. It serves as a great platform for productive discussions with athletes who have more of an understanding and appreciation for the complexity of fitness data and analysis, and how this can be used to optimize performance.
Easy Communication via Rocket.Chat
A community discussion is available for coaches to easily communicate with all their athletes on a daily basis. Coaches can also directly message athletes. Integration with Rocket.Chat allows coaches and athletes to stay connected on the go.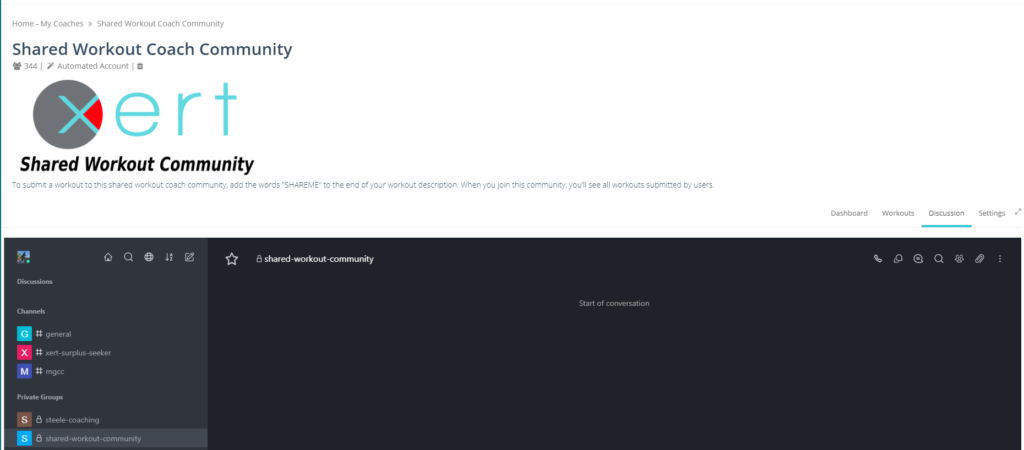 Coaches can also quickly & easily create discussions on their athletes' workouts and activities:

Bike Computer Optimization for Training and Racing
Xert presents you and your athlete with a broad set of information that can be used both for training and racing. A new set of best practices is emerging as coaches start to experiment with what information is most useful to them and their athletes.  Incorporating new datafields such as MPA, Focus and the Segment Hunter for example, will give you and your athlete a leg up on other competitors, either indirectly through training benefits, or directly via race-specific applications.
Real-time Workout Coaching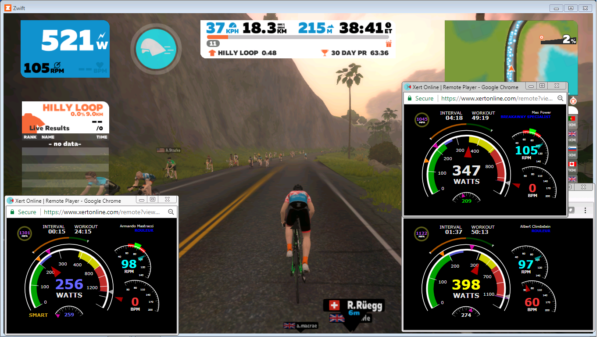 Whether your athlete is in another district, country or continent, the Xert Remote Player can be your window into your athlete's training in real-time. For those athletes that benefit from live encouragement, you can view their workouts in real-time as they are being performed and to offer immediate motivation by text message, email or phone/audio (e.g. Discord).