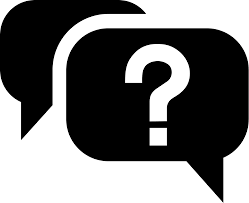 Frequently Asked Questions
Why is my Training Status on the Fitness Planner always showing as Very Tired?
Armando Mastracci
2019-03-19T14:08:35-04:00
Your Training Status and Form colour and number of stars provide a simple visual of two very important aspects of you as an athlete:
How trained are you? This is the number of stars.
How much training and what type of training have you be doing recently? This the colour of the stars.
Many new to Xert that have uploaded some history often find that their daily Training Status and Fitness Planner statuses consistently show them as Very tired when in fact they have more capacity to train and don't require recovery. There are several common causes for this:
There isn't sufficient recent data in the system, or
There are invalid/major gaps in your training history, or
You have many older activities without power data.
In each of these situations, Xert thinks you're less trained that you actually are. The number of stars / Training Load total is not reflective of your real amount of training capacity.  This leads to the system thinking your recent training is more than you are capable of handling and your Training Status moves to Very tired.
For example, if you have been training for an average of 1 hour/day on a consistent basis for a number of months, you would roughly expect to have a Training Load of 60 and have just over 2 stars of Training Status. If you have less than 1 star, there is likely missing data from your data history in Xert.  Xert will think you are less fresh than you actually are.
Xert works best when you have contiguous activities without gaps in your history, with power data (or manually entered XSS).  If you have incorrect gaps or many activities without power data or XSS assigned, your current Training Load will be underestimated.
How Do I Fix This?
If you have activities with gaps before or after that are invalid, remove them.  If you have many of these activities, use the Activities Table to select them and delete them in bulk (this is much more efficient).  You should have a solid block of activities before today that correctly reflect your recent training history.  Having a contiguous, correct block of training before today allows the system to estimate your Starting Training  Load, which is the Training Load assigned to your very first activity in the system.  If you have an activity or more in the distant past with large gaps, the system's estimate will not work correctly.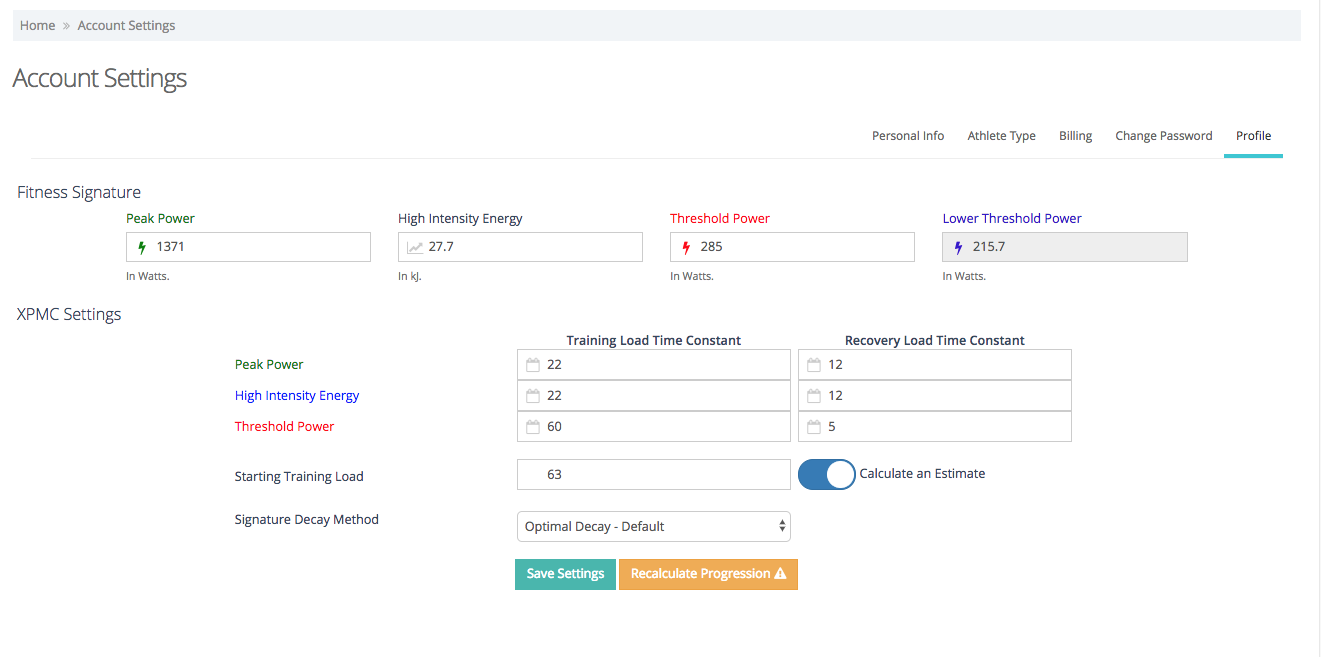 Pro Tip
To fine tune things even further, you can update your Starting Training Load value under My Fitness / Advanced tab which assigns your Training Load for your very first activity. Xert will estimate this by taking the average daily XSS for your activity history.  You can override this by deselecting Calculate an Estimate.
Setting up your Smart Trainer with Xert Mobile (Android)
Armando Mastracci
2018-10-31T22:08:59-04:00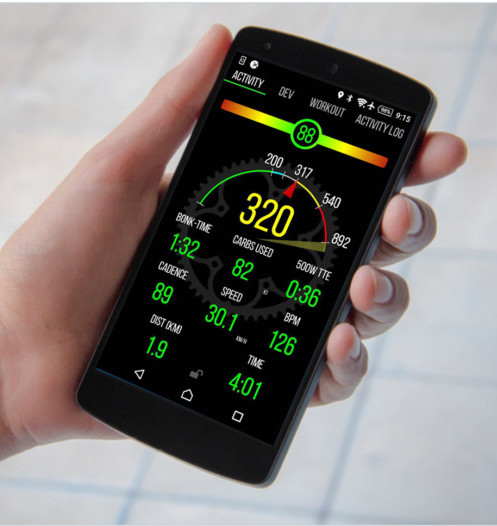 Xert Mobile for Android can be configured to work with your smart trainer where it will control the power to match those of the workout you are performing. What's important to remember is that the software works best and most reliably with trainers that support the ANT+ Fitness Equipment and Control ("ANT FE-C") standard.  Most modern smart trainers that have trainer control, such as the Wahoo KICKR, TACX Neo and Vortex, Elite Direto, Cycleops Magnus and Hammer, Minoura Kagura, and many others support this trainer control standard.  To have any of these trainers work with Xert Mobile you can perform the following steps:
Ensure you have an Android Version 4.4 or higher phone that supports USB "On-the-go" (OTG) adapters.  You will also need an OTG cable and an ANT+ USB Stick.  OTG cables are very inexpensive and can be found at your local electronics shop or on Amazon, for example, for just a few dollars.  Here is a phone with an OTG cable and ANT+ stick: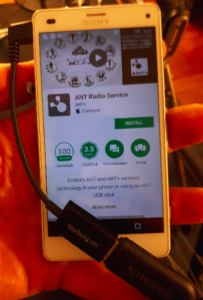 After plugging in the adapter and ANT+ stick, the Android may ask for your permission to connect to the USB device.  Choose "OK".
2. Go to the Playstore and search and install the following apps: Xert Mobile, ANT+ Radio Service, ANT+ Plugins Service, ANT+ USB Service: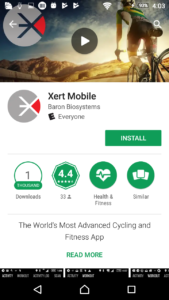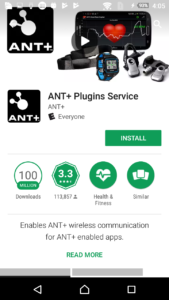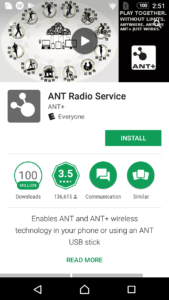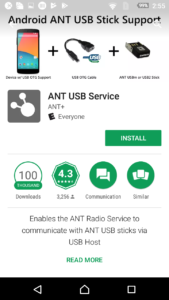 Note that if your phone has an ANT+ antenna already built-in (many Samsung's and Sony's for example already come with ANT+ built-in) you won't need to install the ANT+ USB Service and do not require an external ANT+ stick).
Launch Xert Mobile.  Use your Xert username (not email address) and password to login.
Configure your sensors.  Swipe left or tap SCAN on the main tab bar to go to the SCAN menu.  Wake up your sensors by turning your pedals or plugging in your smart trainer:
If you turn Bluetooth off in the Android system settings, you'll only see ANT+ devices on this page.  Configure Bluetooth sensors only as a last resort.  Some smart trainers are not supported in Bluetooth mode.
Tap Fitness Equipment Devices.  This is your Smart Trainer:
Enable Trainer Control, Power and Speed.  If you planning to use a separate power meter to control the power on the trainer, enable Powermatch.  Tap Enable at the top. Tap the Android back button on the bottom to exit the settings.
(Optional) To configure your power meter, identify the ANT+ id for your power meter and tap it:
Tap Power and other services available on your power meter.  Tap Enable.  Tap the Android back button.
You're now all set.  (For the first time setup, particularly if you enabled/disabled sensors or made numerous changes, you may also choose to RESTART the app:  using the ACTIVITY tab, tap START and RESTART).
Performing a Workout
To perform a workout, slide to the WORKOUT tab (or simply tap WORKOUT).  Tap SELECT to bring up your workout library.  Your selected workout that has been selected on Xert Online is shown: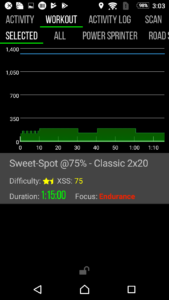 If this is the workout you wish to perform, simply tap the workout.  If you wish to choose another workout, tap ALL or one of the Athlete Types and search/choose your workout: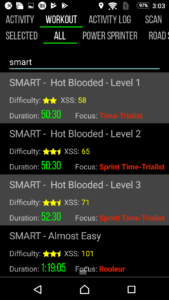 After tapping and choosing a workout, you're now ready to start the workout.  Tap START on the WORKOUT tab and your workout recording will automatically start recording with trainer control.  If you've enabled Powermatch, the calibration takes a few minutes and requires alternating sequences of low and high intensity.  Most of Xert's workouts have this as part of the warmup process.
Controlling the Workout
During the workout, you can tap ELAPSED on the bottom right to pause the workout, you can then RESUME, END WORKOUT, which allows you to continue recording, or END ACTIVITY, which allows you to finish and save the activity to Xert: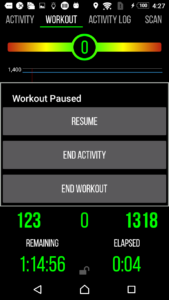 You can also tap INTERVAL to perform interval actions: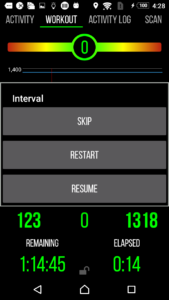 Tapping the Target Power cell enables you to adjust the power of the interval: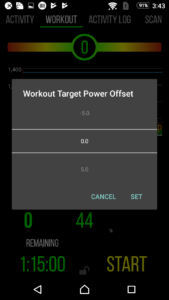 Advanced Features
Xert Mobile for Android can also control your smart trainer manually.  To control your trainer (outside of a workout session), start your activity using the START button on the ACTIVITY tab and then tap and hold a cell to bring up the cell measurement options: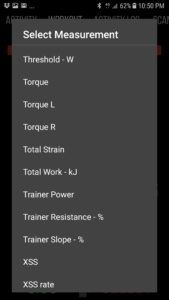 Here you can choose what measurement/item to display during your activity.  Selections related to operation with your smart trainer are:
Trainer Power: This cell will show the power data coming from the Trainer.  Often this is good to see the discrepancy between your power meter and your power meter.
Trainer Resistance: This cell will enable you to adjust the trainer resistance.
Trainer Slope: This cell will enable you to adjust the trainer slope.
Erg Mode: This cell will enable you to adjust the trainer power.
Once any of these are added to your screen, tap on them to change their settings: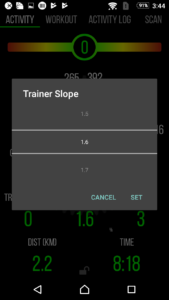 Troubleshooting
Resistance doesn't feel right: Use the SETTINGS/OPTIONS tab to review your Powermatch settings.  If you are seeing very large numbers for Trainer power offset or Trainer power scaling, reset them to 0 and 1, respectively.
Power is not being controlled or is variable: Check that you don't have another program controlling your trainer.  Only one program or app can control your trainer at a given time.
Data suddenly stopped coming in or numbers are "stuck".  If your Android is busy doing other tasks, it may inadvertently stop Xert's services that are used to collect data behind the scenes.  Swipe down from the top (twice on some phones) to see if the Xert Service is Started.  If you don't see a background service, you may need to restart your activity.  Sometimes the ANT+ services stop functioning.  When any of these happen, uour best bet is to save and start a new activity.  Often a RESTART (tap the timer on the ACTIVITY tab and then tap RESTART) will try and bring things back but it doesn't always work, especially if the ANT+ radio/plugin services become unstable or stop functioning.  When this happens, you may need to reboot the Android phone to brings things back to normal again.  N.B. It is advisable to have as few apps as possible running at the same time as Xert Mobile in order to help avoid data loss.
I just rode 7 hours and Xert gave me a Difficulty Rating of Moderate!
Armando Mastracci
2019-05-25T16:57:26-04:00
While longer efforts are often never easy or moderate even, Xert bases the Difficulty Rating on the highest Difficulty Score achieved in the activity.  Difficulty Score increases with sustained high intensity efforts, particularly when under high fatigue (lowered MPA).  These are not likely to occur in longer efforts, or if they do, they are early in the ride when you are fresher and able to produce greater power.  As you accumulate longer term fatigue due to the length of a longer ride, it becomes harder to raise your Difficulty Score due to the inability to sustain high intensity efforts very long.  Consider the Difficulty Rating a reflection of the intensity and not the length of the ride.
Why is the information that was displayed on my Garmin/Mobile app different than what is shown on the web?
Armando Mastracci
2019-05-09T07:53:19-04:00
Sometimes you may notice a discrepancy between a calculation made on a mobile app (Garmin, Xert for iOS, Xert for Android) and the Xert Online web app.  This is often attributable to a difference in the fitness signature used in the calculation, where the server will update the signature after the activity is analyzed and may use a new fitness signature.  This can happen more frequently with the Garmin apps as their fitness signature used in the calculation can get stale if not updated during their initialization.  Sometimes errors can creep into the power data too that gets fixed by the server and not by the apps. Finally, sometimes it's from minor mathematical differences between the platforms that can occur.  In general, if the signatures that are used are close and the errors are not major, the differences should not be material.
When will the Xert metrics be available for the X bike computer / watch / PC software?
Armando Mastracci
2019-05-09T07:54:53-04:00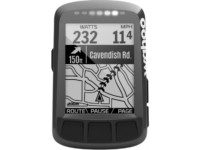 Unlike the Garmin devices that support ConnectIQ, where we can develop datafields and apps with our team, manufacturers of the other bike computers like Wahoo, Hammerhead, Lezyne, Pioneer or SRM, for example, will need to do their own development work to integrate the Xert metrics onto their platform.  This applies to PC software like Zwift, TrainerRoad, SufferFest or PerfProStudio as well.  These are closed software systems and they don't provide access to 3rd party datafields / applications.  Our team has developed a software development kit that enables 3rd party software developers to derive the Xert metrics such as MPA, TTE and XSS as well as allow dynamic, smart workouts to be executed.  This would allow Xert to run on other bike computers, watches, PC applications, etc.
We encourage you to reach out to your bike computer, watch or PC software vendor and request that you'd like to see the Xert metrics on their units/systems.  Many vendors are in the planning stages of implementing Xert support and will prioritize their roadmap based on demand.
I'm having trouble with the Segment Hunter
Armando Mastracci
2018-10-31T22:04:31-04:00
If you are having difficulty getting the Segment Hunter to work on your Garmin:
1. Be sure to put the app on fullscreen so you can see which segments get fetched.
2. Be sure Garmin Connect Mobile is running on your phone and connected to the Internet.
3. Be sure the phone is connected to your Garmin and you see "Phone Connected."
4. Wait up to 5 minutes after starting your activity for your segments to get fetched from the server.
5. Be sure you don't have anything generating lap triggers.
6. Be sure you have your correct username and password configured in settings.
7. Be sure to disable Strava Live Segments.
8. Try using Garmin Connect Mobile rather than Garmin Express (or vice versa) to configure your settings.
Remember, LAP button starts and stops your nearest segment.  It will start it from the beginning. START your activity will force the app to fetch new segments again.  You may need to wait up to 5 minutes before that process completes.
If all this fails, completely remove the app from your screen and from the device.  Restart and add the app again from the App Store.  Configure your settings using GCM.
How do I use the Segment Hunter for my Time Trial?
Armando Mastracci
2018-09-26T13:26:57-04:00

The Xert Segment Hunter is a great pacing app that can also be used for time-trials. There are a few keys things to remember in order to properly use the app for these races:
Be sure your time-trial course has been defined as a Strava segment, and 'star' that segment in Strava.
Load the course using the Segments page, then edit your Target Time to be either your expected time or a tad longer. The reason to use a Target Time that's a bit longer than your desired time is to force the algorithm to give you a negative split (a faster second-half than first-half) during the time-trial. This will likely make hitting the targets a bit easier. Remember that the app paces you based on power and adjusts during execution, it doesn't try to pace you to perform to the Target Time directly. Changing Target Time only affects the overall split.
Choose only 1 segment – the TT race course – to sync to your Garmin.
Before your race, configure your Garmin activity profile the way you'd like to use it during the race. For many, having the Segment Hunter on its own dedicated display page will work well. Others may want to combine with cadence and other data and use the app as a field.
Ensure your phone is connected to the Internet and your Garmin is connected to your phone. Start Garmin Connect Mobile on your mobile phone.
Start an activity on your Garmin and wait for the fetching process to be completed. This can take up to 5 minutes. You should see your TT course as a segment after the fetching process is completed. You can stop the recording and discard the activity. At this point, you no longer need your phone and it can be put away, particularly if your race is a UCI sanctioned race with rules about carrying phones during races.  
When you are ready to start the time-trial, start your activity recording. If you see Fetching Segments, hit the Lap button to move to Prowling mode to display your TT course. You should be in Prowling mode right before you start the time-trial.
On the start line, hit the lap button a few seconds before your race starts. You'll see your Target Power displayed with the dark grey background, with the distance and time left.
When your race starts, try to stay in the green zone. It can be a good idea to push a bit harder in places – like short hills – in order to maintain momentum on more technical courses; this may push you into the purple or red zone. You don't need to keep it green the entire time, but note that if your target power is increasing you may be going too easy; if it's decreasing you may be going too hard. Pushing a bit harder up hills or into the wind is a good tactic as long as you expect to recover back down the hill/downwind. If the entire course is uphill you'll want to stay in the green zone rather than push into purple or red.
If you've gone out too slowly, have a mechanical or have to slow down or stop for some reason, don't feel like you need to push into the purple or red afterwards to make up for it. Simply stay in the green zone and it will automatically increase your target power to account for the rest you just had.
If you encounter a head wind that you didn't expect or plan for, and expect your time to be longer than what you had set as your Target Time, there's no need to change strategy. As the app sees that you're going to take longer than planned it will begin to reduce your target power automatically.
Try a practice run or two and follow these steps to ensure that things run smoothly during the race. Get a feel for how the app responds to your efforts during practice. Even if you like to race by feel, the app will provide feedback on how well you've been able to do this. Ultimately you'll want to pace your efforts evenly so that you're totally spent by the finish line – i.e. have a breakthrough-on-line.
How to add, update and troubleshoot Xert apps/datafields on Garmin
Armando Mastracci
2018-10-31T22:06:41-04:00
In the spring of 2018 we released updates to our Garmin Connect IQ Data Fields through the Garmin Connect IQ store. These fields will receive your updated Fitness Signature automatically every time you start a new activity. To replace the old version of the Data Fields with the new ones follow the instructions below. If you're adding them for the first time, skip ahead to step #3.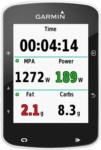 1. Remove all Xert Data Fields on your Garmin device. You can replace them with other Data Fields as a place holder, or simply remove them and rebuild the 'data screens' on your device later. Make sure you remove them from all you Activity Profiles (e.g. "Train", "Race", etc.). If you don't wish to remove them using your device you can also use Garmin Express.
2. Once all the Data Fields have been removed, and if you're connected through Garmin Express (using a desktop or laptop computer), 'safely unplug' your Garmin device. Shut off and restart the device. Now the Xert Data Fields shouldn't be on your device. 
3. If using Garmin Express plug your Garmin unit back in. Or if using Garmin Connect Mobile on your smartphone restart the app.
4. a) If using Garmin Connect Mobile select your device, select 'Activities & App Management', then 'Data Fields' and select your desired Data Field. Press 'View in Store' and download the Data Field.
4. b) If using Garmin Express, connect your device and select 'Connect IQ/Apps' and update or download the latest Data Fields from the Connect IQ Store.
5. Here's the part we wish we could change (we can't unfortunately). Using Garmin Express or Garmin Connect Mobile you need to update each of the Data Fields with your Xert username and password so that it can access your Fitness Signature. For each of the Data Fields select 'Settings' to find the username and password entry fields.
6. Now, go back to your Garmin device and add each of your preferred Data Fields back into your Activity Profile data screens.
7. Restart Garmin Connect Mobile and wait for your Garmin device to connect.
8. Start recording a new activity on your Garmin device and wait a few minutes. The Data Fields should update with your new Fitness Signature, confirmed by a pop-up on each of your Xert Data Fields saying "Updated" and the orange dot on the left of each Data Field will change to green. Note that this can take over 5 minutes.

When you stop recording the app will save your Xert Fitness Signature for your next activity. 
TROUBLE SHOOTING
Red dots on left won't change to green, or Fitness Signature won't update.
If you're seeing a red dot, it means that either the login information (username/password) has been keyed in incorrectly or the Garmin isn't reading the settings. One way to get it to read the settings is to navigate to another activity profile on the Garmin, update the settings with Garmin Express or Garmin Connect Mobile, then move back to the Activity Profile containing the apps. The apps get unloaded when you move to an Activity Profile that isn't using them. A device reboot should also do this. If neither of these work, try changing your Xert account password on XertOnline.com and doing the same in Garmin Connect.
Yellow dots on left won't change to green.
If you're not getting a connection (stays yellow), you can start your Garmin unit, start Garmin Connect Mobile, wait for the Phone to be connected, and then start your activity by pressing the 'Start' button on your Garmin unit. Clicking start has the apps query for their signature via Garmin Connect Mobile.  This can take up to 5 minutes so you may need to be patient.  Note that if you don't see a green dot, your settings that were obtained the previous time will be used.  If you then see a red dot, it most likely means that your username/password have not been correctly entered (see above).
No power or speed data on Strava after a completing a workout using the Xert Player for Garmin
Armando Mastracci
2018-09-26T13:29:25-04:00
The Xert Player for Garmin ConnectIQ requires that you configure the trainer as part of the app.  You need to select it in the app in order to get Trainer Control.  Unfortunately, due to the restrictions within the Garmin ConnectIQ environment, the power and speed data collected from the trainer cannot be stored as regular data in the activity generated.  Instead it is stored in developer fields which is a feature available to ConnectIQ apps.  The field is tagged as a power/speed data field and so Strava and other apps are able to see it as power data but it is up to them to interpret and parse out this information.  All data coming from the trainer is treated this way.  Power data coming from a power meter is not affected.
We are looking to address this issue in upcoming releases of the Xert Player.
How do I install and configure the Xert Garmin ConnectIQ Apps?
Armando Mastracci
2018-12-11T17:53:29-04:00
Currently there are 8 apps on the Garmin ConnectIQ store that you can download and install onto your Garmin ConnectIQ compatible head unit.  Each app requires that you have a power meter installed on your bike.  Bioshift also requires a cadence sensor.
You can use either the desktop Garmin Express software or Garmin Connect Mobile on your mobile phone to install and configure your apps.  You will need these to configure the apps.
To install and configure any one of our apps, open your browser and navigate to the page with our apps on the ConnectIQ app store.  Click the app you wish to install and click the DOWNLOAD button:

The Garmin app store will prompt you to login if you have not already logged in.  Once logged in, you'll see the following screen:
If you're using Garmin Express, plug in your Edge device and launch Garmin Express on your Mac or PC.  Garmin will automatically sync your new app with your Edge device:
If you're using Garmin Connect Mobile, navigate to the Garmin Devices menu and then click through to the datafield app on your device: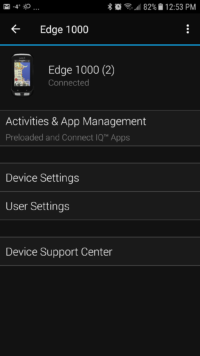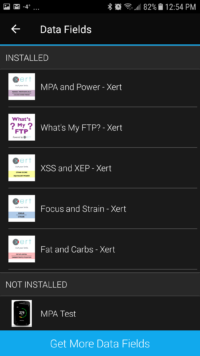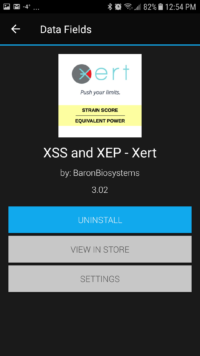 Using a Garmin device that supports ConnectIQ Version 2
For MPA and Power, XSS and XEP, Focus and Strain, Fat and Carbs and Time-to-Exhaustion, you'll need to configure your Xert Username and Password.  As of version 3.0, the software will automatically update your Garmin CIQ datafields, over-the-air, in the background.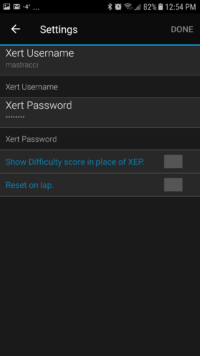 Using a Garmin device that support ConnectIQ Version 1 (some older Garmin watches)
For other devices that only support ConnectIQ Version 1, you'll need to modify the settings for Xert Code.  Click here to obtain your Xert Code and use the app settings page to enter it for the app you downloaded.
To configure the app you downloaded, click on the button with the three dots beside each app.  This opens the configuration screen for basic configuration options.  (Garmin is expanding the features on the page but for the moment it's quite limited.)
Here is additional information for various apps showing sample screens from Garmin Express:
Screenshot
Description

MPA and Power

Power Average Time is the number of seconds of rolling average to use to display power. Since power and MPA are likely to always be displayed on the screen together, this enables you to configure the number of seconds you prefer to see for power data.

Fat and Carbs

When Display fat and carb rate in watts is unselected (default), the display will show the total amount of fat and carbs in grams that have been used. When selected, the display will show the real-time watts for both fat and carbs (per second wattage).

Time to Exhaustion

Time-to-Exhaustion Watts is the wattage that the app will use to calculate exhaustion. For example, if '500' is entered in this field, it will calculate the amount of time you can hold 500W before reaching exhaustion. By default, Time-to-Exhaustion Watts is the same as the Target MPA watts unless the toggle Use Custom Target MPA? is enabled.  Value needs to be above your Threshold Power, ideally above your 20 minute power.

Use Custom Target MPA? When this is enabled, rather than showing the amount of time for MPA to reach your Time-to-Exhaustion watts, Xert will use the value in the 'Target MPA" field as the final MPA value.  (The configuration screens aren't intuitive on this but we hope to improve them when Garmin provides more options on how data is entered).

Target MPA (Must be greater than Time-to-Exhaustion Watts) is the Target MPA value Xert will use when the 'Use Custom Target MPA' toggle is enabled. For example, if your Time-to-Exhaustion Watts is 500, and Custom Target MPA is checked, and this is 700W, the timer will show how much time you have at 500W before your MPA reaches 700W.

Time-to-Recovery Watts is the wattage the app will use to calculate the time needed for you to recover. For example, if '150' is entered here, the app will calculate the amount of time it will take for you to recover while sustaining 150W.  Value must be below your Threshold Power.

Use Custom Target MPA? When this is enabled, rather than showing the amount of time needed for MPA to reach full recovery, Xert will use the value in the 'Target Recovery MPA' field as the final MPA value.

Target Recovery MPA is the Target MPA value Xert will use when the 'Use Custom Target MPA' toggle is enabled. For example, if your Time-to-Recovery Watts is set to 150, and 'Use Custom Target MPA' toggle is enabled, and this is 1000W, the timer will show how much time it will take for MPA to recover to 1000W at a power of 150W.

Focus and Difficulty/Strain

You can choose whether to display Strain or Difficulty in the second field.

When Display strain as a rate is unselected, the app will show your activity's total strain in kilojoules.  When selected, the app will show your strain rate based on your current power and MPA.

What's My FTP?

You can choose whether to display your FTP in Watts or Watts/kg.

You can choose whether to reset FTP back to the starting value when a lap notification is received.  Note that many units will generate new laps automatically.