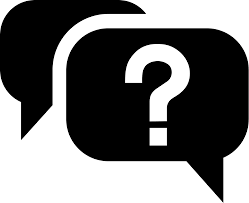 Frequently Asked Questions
My Fitness, Activities & Workouts
I just did a workout and some of the intervals were shorter/longer than what was defined in the workout. Why?
Armando Mastracci
2018-10-11T08:36:15+00:00
Many of Xert workouts incorporate "Smart" intervals.  These intervals can have either varying intensity, varying duration or both.  For example, let's look at the Sweet-Spot Under Fatigue @82% Workout: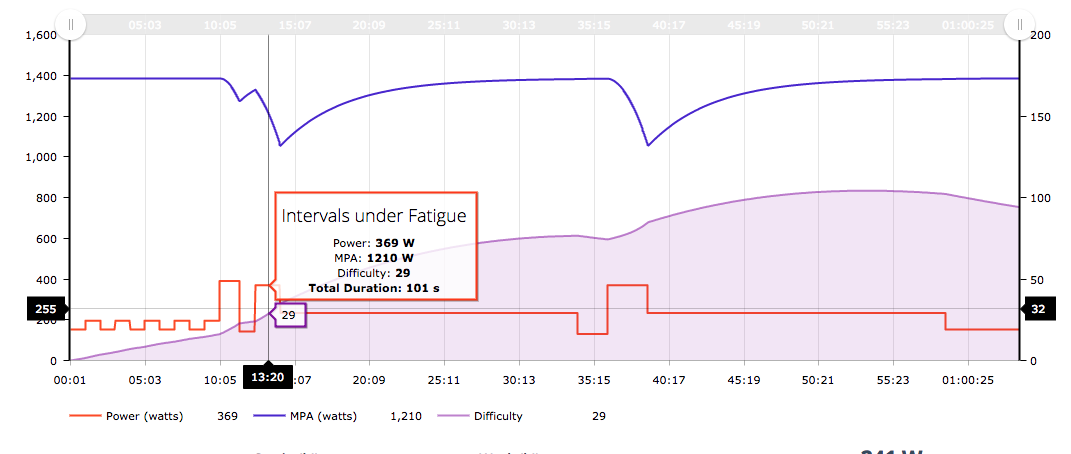 The "Intervals under Fatigue" start with an interval that's 369W that lasts 101s.  Why 101s? Seems like an odd number to choose, right?  The duration of this interval is calculated by the system and not specified.  The duration depends on your specific fitness signature.  Here is the corresponding definition row in the interval table:

You'll notice that the Power is 5 min MMP.  This means that the system will calculate your 5 minute power based upon your signature and use that as the target power.  This makes the interval the same for everyone and does not need to be fine tuned using %FTP as a coach would do for you.  Secondly, you'll notice that the Duration is 70% Reserve MPA.  What this means is that the duration of the interval is calculated to be how long it will take for your MPA to reach 70% Reserve, i.e. 70% of what you have between TP and PP or TP + 70% of (PP-TP).  Using an Target MPA and Reserve also makes this interval work the same for you as it does for someone with a very different signature than you do.  This is how the 101s is calculated.
Now to make things even more interesting and valuable to your training, the 101s can change as you do the interval.  How? Since the value 101s is based on your signature as well as your fatigue, the workout players can interactively calculate how long you still need to go at your target power in order to reach 70% Reserve MPA.  So, if you decide to soft pedal a bit during the interval, the duration will go from 101s to perhaps 110s.  You'll notice this as the interval timer slowing down.  Likewise if you are a bit eager and decide to push a lot harder than the target power, you'll see the interval timer speed up indicating you're going to reach the 70% Reserve MPA sooner as a result.  Note that the interval timers will only slow down to twice the duration and speed up to half the duration.  This variable duration SMART interval helps you get to the target MPA so that the next interval, which is a classic 20 minute 82% sweet-spot interval is done under the same fatigue independent of how you did the first interval, dependent on your specific fitness levels defined by your signature.  It works the same for everyone.  These variable duration intervals also make them well suited to outdoor or adhoc indoor training that doesn't depend on using trainer control.  The flexibility of doing these workouts in a more natural environment make them both interesting and highly effective.
How do I use the Segment Hunter for my Time Trial?
Armando Mastracci
2018-09-26T13:26:57+00:00

The Xert Segment Hunter is a great pacing app that can also be used for time-trials. There are a few keys things to remember in order to properly use the app for these races:
Be sure your time-trial course has been defined as a Strava segment, and 'star' that segment in Strava.
Load the course using the Segments page, then edit your Target Time to be either your expected time or a tad longer. The reason to use a Target Time that's a bit longer than your desired time is to force the algorithm to give you a negative split (a faster second-half than first-half) during the time-trial. This will likely make hitting the targets a bit easier. Remember that the app paces you based on power and adjusts during execution, it doesn't try to pace you to perform to the Target Time directly. Changing Target Time only affects the overall split.
Choose only 1 segment – the TT race course – to sync to your Garmin.
Before your race, configure your Garmin activity profile the way you'd like to use it during the race. For many, having the Segment Hunter on its own dedicated display page will work well. Others may want to combine with cadence and other data and use the app as a field.
Ensure your phone is connected to the Internet and your Garmin is connected to your phone. Start Garmin Connect Mobile on your mobile phone.
Start an activity on your Garmin and wait for the fetching process to be completed. This can take up to 5 minutes. You should see your TT course as a segment after the fetching process is completed. You can stop the recording and discard the activity. At this point, you no longer need your phone and it can be put away, particularly if your race is a UCI sanctioned race with rules about carrying phones during races.  
When you are ready to start the time-trial, start your activity recording. If you see Fetching Segments, hit the Lap button to move to Prowling mode to display your TT course. You should be in Prowling mode right before you start the time-trial.
On the start line, hit the lap button a few seconds before your race starts. You'll see your Target Power displayed with the dark grey background, with the distance and time left.
When your race starts, try to stay in the green zone. It can be a good idea to push a bit harder in places – like short hills – in order to maintain momentum on more technical courses; this may push you into the purple or red zone. You don't need to keep it green the entire time, but note that if your target power is increasing you may be going too easy; if it's decreasing you may be going too hard. Pushing a bit harder up hills or into the wind is a good tactic as long as you expect to recover back down the hill/downwind. If the entire course is uphill you'll want to stay in the green zone rather than push into purple or red.
If you've gone out too slowly, have a mechanical or have to slow down or stop for some reason, don't feel like you need to push into the purple or red afterwards to make up for it. Simply stay in the green zone and it will automatically increase your target power to account for the rest you just had.
If you encounter a head wind that you didn't expect or plan for, and expect your time to be longer than what you had set as your Target Time, there's no need to change strategy. As the app sees that you're going to take longer than planned it will begin to reduce your target power automatically.
Try a practice run or two and follow these steps to ensure that things run smoothly during the race. Get a feel for how the app responds to your efforts during practice. Even if you like to race by feel, the app will provide feedback on how well you've been able to do this. Ultimately you'll want to pace your efforts evenly so that you're totally spent by the finish line – i.e. have a breakthrough-on-line.
Choosing your Athlete Type
Armando Mastracci
2018-09-26T13:28:32+00:00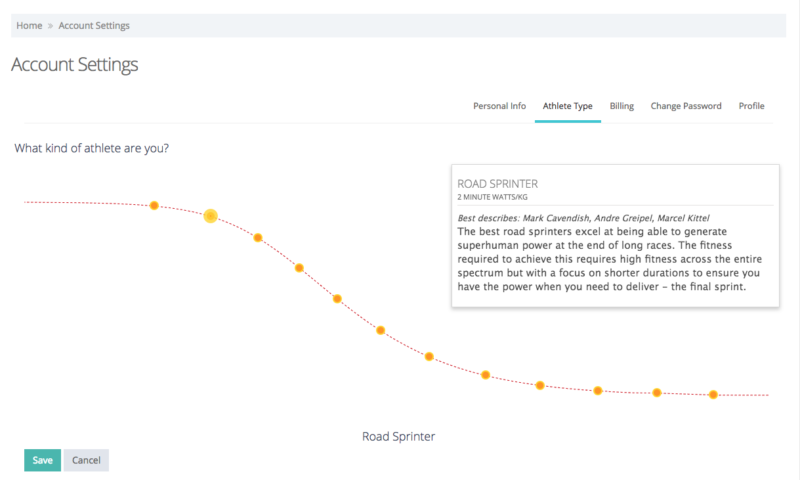 During the initial account setup process, you were asked what kind of Athlete you were and were presented with the selection as shown above.  Although the categories relate to road cycling, in principle, these apply pretty-much to any sport.  Some sports require high power over short duration (Power Sprinter / Road Sprinter) whereas others require power over much longer durations (Triathlete).  Whether you are a MTB'er or runner, the same principles apply.
You can always adjust your chosen Athlete Type by using the Account Settings/Athlete Type tab in the top menu bar.
Your Athlete Type should reflect the type of training you are wanting to improve/optimize for your event or personal desire.  Some athletes for example, are highly specialized and may want to improve an Athlete Type where they are strong.  Others, on the other hand, may choose an Athlete Type that is a weakness that they wish to improve.  The choice is up to you.
One method you can use to help you decide is to review an activity/race/event that represents the type of activity you wish to excel at.  For example, here is an Activity Details screen for a ride that was chosen as the target type of riding that needs to be improved: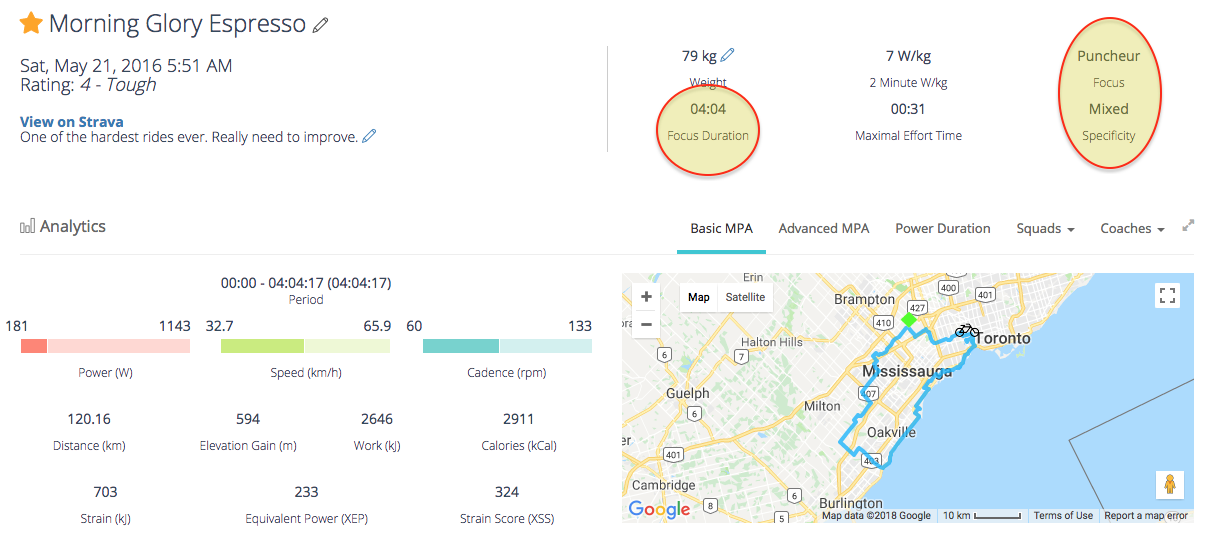 As you can see, Xert determines the Focus Duration, Athlete Type and Specificity Rating for the entire activity. This is essential insight you can get for your event. Focus Duration is 4:04, Athlete Type is Puncheur and Specificity Rating is Mixed.  These provide key information on the demands this had on your three fitness systems based on Work Allocation Ratios.  If this was the type of riding that is to be optimized, we would use this activity as the basis for our decision.  In this case, you could simply choose Puncheur as your Athlete Type.  You may also want to consider Specificity Rating in examining workouts and other training activities.
To further refine your choice, if you're looking to address a weakness, you can use the following method: if the Athlete Type is to the left of your strength (on the Athlete Type selection screen), you may want to choose an Athlete Type one or two to the left of this.  If the Athlete Type is to the right of your strength, you may want to choose an Athlete Type that is one or two to the right of this.
For example, if you examine your Ranking Spider Chart: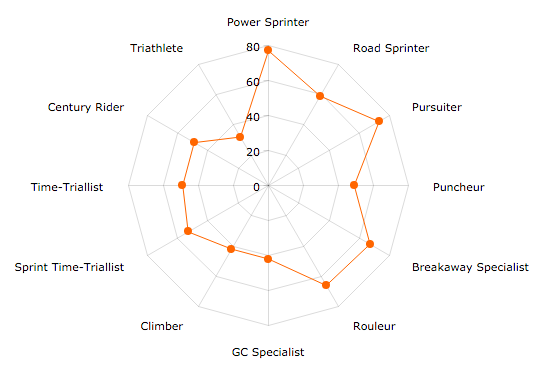 You can establish which Athlete Type represents your strength.  In the above example, Power Sprinter is this athlete's strength.  If their target event has Focus of Puncheur (from the activity above), they may decide to choose Puncheur.  But if they believe that this is a weakness, they may decide to choose Breakaway Specialist or Rouleur so that they can further improve on their weakness and look to achieve a greater balance.
One key thing to note is that although there are a range of Athlete Types, those at the extreme ends (Power Sprinter, Triathlete, Century Rider) generally represent those that are chosen to address weaknesses.  Rarely do events/races fall into these Focus categories, despite what their name suggests.  Here are some guidelines:
Long events: Climber, GC Specialist
Road races: Breakaway Specialist, Rouleur
Criteriums: Puncheur, Pursuiter, Road Sprinter
Exporting TrainingPeaks Data
Armando Mastracci
2018-09-26T13:30:28+00:00
How to Export My TrainingPeaks Workouts and Import them into Xert
TrainingPeaks unfortunately no longer allows third-parties from accessing data on TrainingPeaks, even if you're a paying user. Previously they allow access via an Internet-based API but as of December 2016, this has been shutdown.
You can still bring over your workouts (called "activities" in Xert) by using their export features. Here are the steps to follow. **NOTE*** These steps are for Mac users. Windows users can follow the same process but you may need to install WinZip or Gzip software in order to uncompress all the workout files.
1. Login and Click on Settings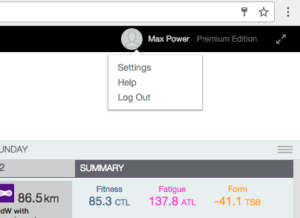 2. Click on Export Data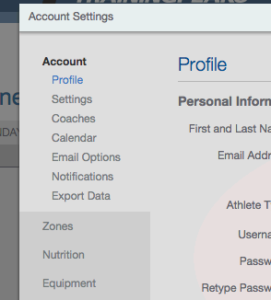 3. Select the From date under Workout Files.  ***Note that you'll only be able to export 1 year of data at a time.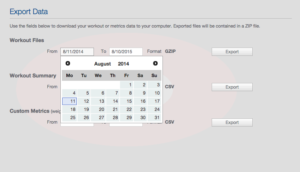 4.Select to To date.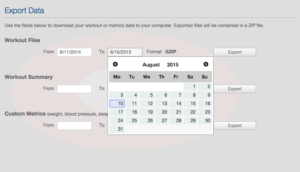 5. Click on the Export button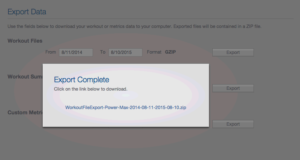 6. Click on the Link to the zip file generated and choose a location to store the zip file.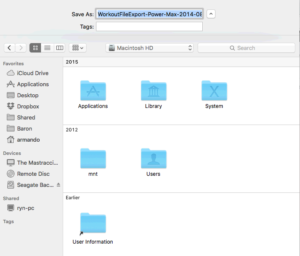 7. Save the File to your system.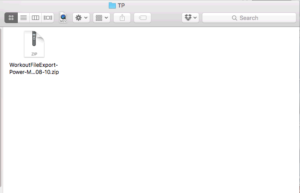 8. Open the zip file to extract the contents.  A new folder will automatically be created.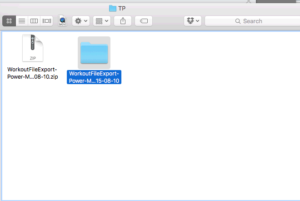 9. Open the folder.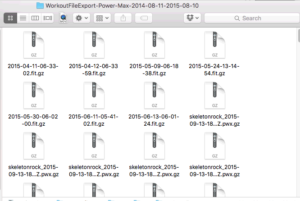 10. All the files have been unzipped but are in gz format.  This is another type of zip file and the need to be unzipped.  Select all the files in the folder. Use Option A to Select All.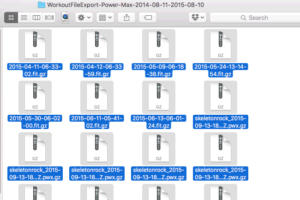 11. Right-click on the files you have selected.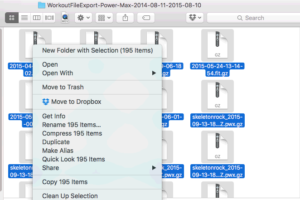 12. Click Open.  The files will then be unzipped into the same folder.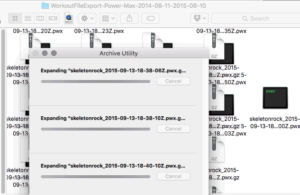 13. Select the files that have been unzipped.  These will either be .FIT files or .TCX files (.PWX are not currently supported).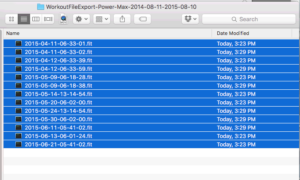 14. Login to your Xert account and click on the Upload Activity link.   Drag-and-drop your selected FIT/TCX files onto that page.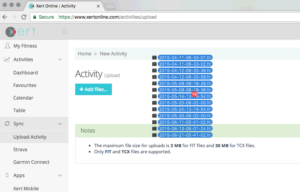 15. Wait for Xert to upload and process all your new activities.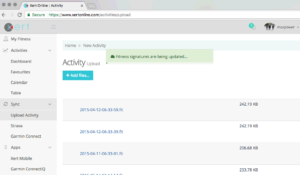 All done!  Congrats! You're all set.
How to I "seed" my Progression?
Armando Mastracci
2018-09-26T13:30:49+00:00
Seeding your progression means to ensure that the very first activity in your progression has the proper fitness signature assigned such that your entire progression history can be compared and evaluated against other parts of your progression.
To properly seed your progression, go to the Activity Details of your very first activity in your activity history and use the Advanced tab to determine/enter the Fitness Signature that applied to this activity.  Use the Save/Lock button on the bottom right to save this signature to the activity.   Xert will then perform a trickle-down process from this first activity and adjust/calculate your progression information activity by activity.
Once the trickle-down completes, your progression chart should be a better reflection of your entire progression history.
How do I recalculate my Fitness Signature Progression?
Armando Mastracci
2018-09-26T13:30:56+00:00
You can instruct Xert to go through all your activities, re-extract fitness signatures, look for fitness breakthroughs, and recalculate MPA, strain, XSS and XEP for each activity.  This is like an account "reset" as it throws out all previous calculations and recalculates them all over.  Use this to correct errors that have manifested in all your data.  This can happen if an activity has invalid data and has had this applied to your entire progression data.
To have Xert do a progression recalculation, go to your Account Settings / Profile tab:
Enter a Fitness Signature that represents what you would think would be representative of your Fitness Signature for the very first activity in your progression history.  Use the Fitness Signature Calculator to help if you're not sure how to determine these numbers.
For best results, set your Signature Decay Method to Original. Then click Save and then click Recalculation Progression and confirm.  Xert will then use the signature you entered as your very first Fitness Signature for your first activity, perform MPA Analysis to determine maximal efforts, stress, strain, focus and specificity rating and then extract a fitness signature if required.  This process then trickles-down through your entire activity history.
Note that during the recalculation process, any activities that have saved/locked fitness signatures will be unlocked and updated.