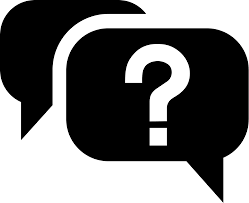 Frequently Asked Questions
Why is my Training Status on the Fitness Planner always showing as Very Tired?
Armando Mastracci
2019-03-19T14:08:35-04:00
Your Training Status and Form colour and number of stars provide a simple visual of two very important aspects of you as an athlete:
How trained are you? This is the number of stars.
How much training and what type of training have you be doing recently? This the colour of the stars.
Many new to Xert that have uploaded some history often find that their daily Training Status and Fitness Planner statuses consistently show them as Very tired when in fact they have more capacity to train and don't require recovery. There are several common causes for this:
There isn't sufficient recent data in the system, or
There are invalid/major gaps in your training history, or
You have many older activities without power data.
In each of these situations, Xert thinks you're less trained that you actually are. The number of stars / Training Load total is not reflective of your real amount of training capacity.  This leads to the system thinking your recent training is more than you are capable of handling and your Training Status moves to Very tired.
For example, if you have been training for an average of 1 hour/day on a consistent basis for a number of months, you would roughly expect to have a Training Load of 60 and have just over 2 stars of Training Status. If you have less than 1 star, there is likely missing data from your data history in Xert.  Xert will think you are less fresh than you actually are.
Xert works best when you have contiguous activities without gaps in your history, with power data (or manually entered XSS).  If you have incorrect gaps or many activities without power data or XSS assigned, your current Training Load will be underestimated.
How Do I Fix This?
If you have activities with gaps before or after that are invalid, remove them.  If you have many of these activities, use the Activities Table to select them and delete them in bulk (this is much more efficient).  You should have a solid block of activities before today that correctly reflect your recent training history.  Having a contiguous, correct block of training before today allows the system to estimate your Starting Training  Load, which is the Training Load assigned to your very first activity in the system.  If you have an activity or more in the distant past with large gaps, the system's estimate will not work correctly.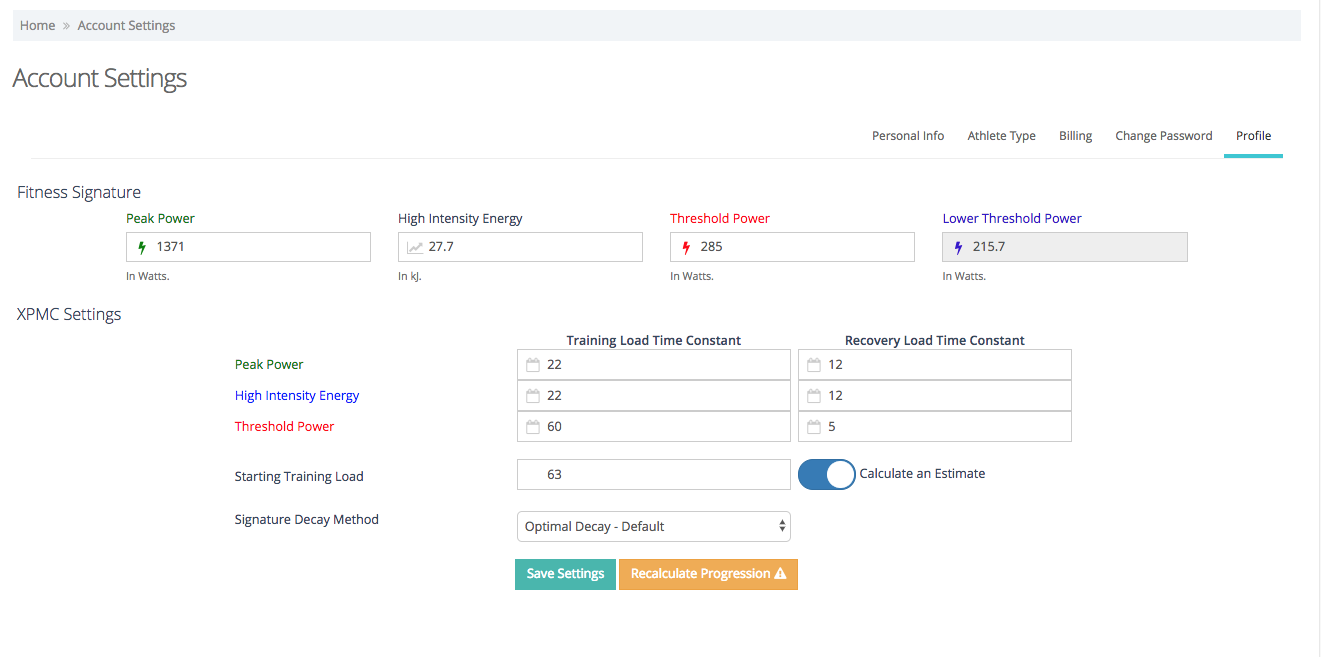 Pro Tip
To fine tune things even further, you can update your Starting Training Load value under My Fitness / Advanced tab which assigns your Training Load for your very first activity. Xert will estimate this by taking the average daily XSS for your activity history.  You can override this by deselecting Calculate an Estimate.
I had an XSS Training Surplus of X yesterday but today I have a big deficit of Y. What's going on?
Armando Mastracci
2019-05-09T07:52:45-04:00
Your Training Load is calculated using a exponentially weighted moving average.  For those unfamiliar with what this means, your Training Load is similar to your average daily XSS .. but not exactly .. let's see if we can help the understanding of what this means.
Let's say, for example, you start doing workouts with 50 XSS every day.  Your average daily XSS is therefore 50. If you hadn't been doing any training previously, i.e. your Training Load started at 0, and will start to rise with each activity you do.  Eventually, if you do 50 XSS workouts every day long enough, your Training Load will be 50.  XATA will show a deficit of 50 every day before your workout and 0 after you complete it.
But, what if you did just one 350 XSS activity once a week, and didn't do the workout on the same day every week. Your average daily XSS is still 50 (350/7 days) and if you did one 350 XSS activity once a week long enough, your Training Load will eventually be 50.  What is different though is that XATA, needs to calculate a daily XSS deficit/surplus and can only look at when you did your last workout to determine what your deficit should be.  If the last time you did a workout was last Thursday and today is Wednesday, mathematically, you don't have a deficit yet.  XATA expects you to do workouts on the same day-of-the-week.  If you happen to do a small workout today and get a surplus of 50 XSS, you will still get a deficit tomorrow since that's when you did your workout the previous week.  XATA looks at what you did the previous week.
Both of these are extreme examples but illustrate the point that what XATA needs to do isn't so simple – most everyone doesn't train with consistency, either every day or the same amount every week.  XATA needs to base recommendations on what you did the previous week, based on exactly when you did them, so that deficits can be properly calculated.  XATA does some additional calculations to lessen big fluctuations but still needs to account for what you did the previous week so that progressive overload can be sustained, according to your chosen improvement rate.
If you are seeing a big jump in your XSS Deficit, check your previous week.  There is likely a big XSS activity you performed around the same time.
How to add, update and troubleshoot Xert apps/datafields on Garmin
Armando Mastracci
2018-10-31T22:06:41-04:00
In the spring of 2018 we released updates to our Garmin Connect IQ Data Fields through the Garmin Connect IQ store. These fields will receive your updated Fitness Signature automatically every time you start a new activity. To replace the old version of the Data Fields with the new ones follow the instructions below. If you're adding them for the first time, skip ahead to step #3.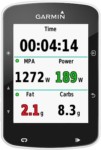 1. Remove all Xert Data Fields on your Garmin device. You can replace them with other Data Fields as a place holder, or simply remove them and rebuild the 'data screens' on your device later. Make sure you remove them from all you Activity Profiles (e.g. "Train", "Race", etc.). If you don't wish to remove them using your device you can also use Garmin Express.
2. Once all the Data Fields have been removed, and if you're connected through Garmin Express (using a desktop or laptop computer), 'safely unplug' your Garmin device. Shut off and restart the device. Now the Xert Data Fields shouldn't be on your device. 
3. If using Garmin Express plug your Garmin unit back in. Or if using Garmin Connect Mobile on your smartphone restart the app.
4. a) If using Garmin Connect Mobile select your device, select 'Activities & App Management', then 'Data Fields' and select your desired Data Field. Press 'View in Store' and download the Data Field.
4. b) If using Garmin Express, connect your device and select 'Connect IQ/Apps' and update or download the latest Data Fields from the Connect IQ Store.
5. Here's the part we wish we could change (we can't unfortunately). Using Garmin Express or Garmin Connect Mobile you need to update each of the Data Fields with your Xert username and password so that it can access your Fitness Signature. For each of the Data Fields select 'Settings' to find the username and password entry fields.
6. Now, go back to your Garmin device and add each of your preferred Data Fields back into your Activity Profile data screens.
7. Restart Garmin Connect Mobile and wait for your Garmin device to connect.
8. Start recording a new activity on your Garmin device and wait a few minutes. The Data Fields should update with your new Fitness Signature, confirmed by a pop-up on each of your Xert Data Fields saying "Updated" and the orange dot on the left of each Data Field will change to green. Note that this can take over 5 minutes.

When you stop recording the app will save your Xert Fitness Signature for your next activity. 
TROUBLE SHOOTING
Red dots on left won't change to green, or Fitness Signature won't update.
If you're seeing a red dot, it means that either the login information (username/password) has been keyed in incorrectly or the Garmin isn't reading the settings. One way to get it to read the settings is to navigate to another activity profile on the Garmin, update the settings with Garmin Express or Garmin Connect Mobile, then move back to the Activity Profile containing the apps. The apps get unloaded when you move to an Activity Profile that isn't using them. A device reboot should also do this. If neither of these work, try changing your Xert account password on XertOnline.com and doing the same in Garmin Connect.
Yellow dots on left won't change to green.
If you're not getting a connection (stays yellow), you can start your Garmin unit, start Garmin Connect Mobile, wait for the Phone to be connected, and then start your activity by pressing the 'Start' button on your Garmin unit. Clicking start has the apps query for their signature via Garmin Connect Mobile.  This can take up to 5 minutes so you may need to be patient.  Note that if you don't see a green dot, your settings that were obtained the previous time will be used.  If you then see a red dot, it most likely means that your username/password have not been correctly entered (see above).